January 11, 2021
3:33 PM
Location of Meeting:
Via GotoWebinar
Moderators/Board Members:
Rebecca Compton, Mary Ann Shallcross Smith, Nancy Beye, Tracy Martin-Turgeon, and Joseph Tomchak.
It was nice to have business owners, directors, state, and many others join our meeting today. Thank you for attending Cadence Academy Preschool Lincoln, Dr. Daycare, Wonder Kids, Children's Workshop, Dream Land, West End, Little Lambs, Federal Hill House, East Side Elementary, Leanne Barrett to name a few.
View recording:
https://attendee.gotowebinar.com/recording/6388017834105362435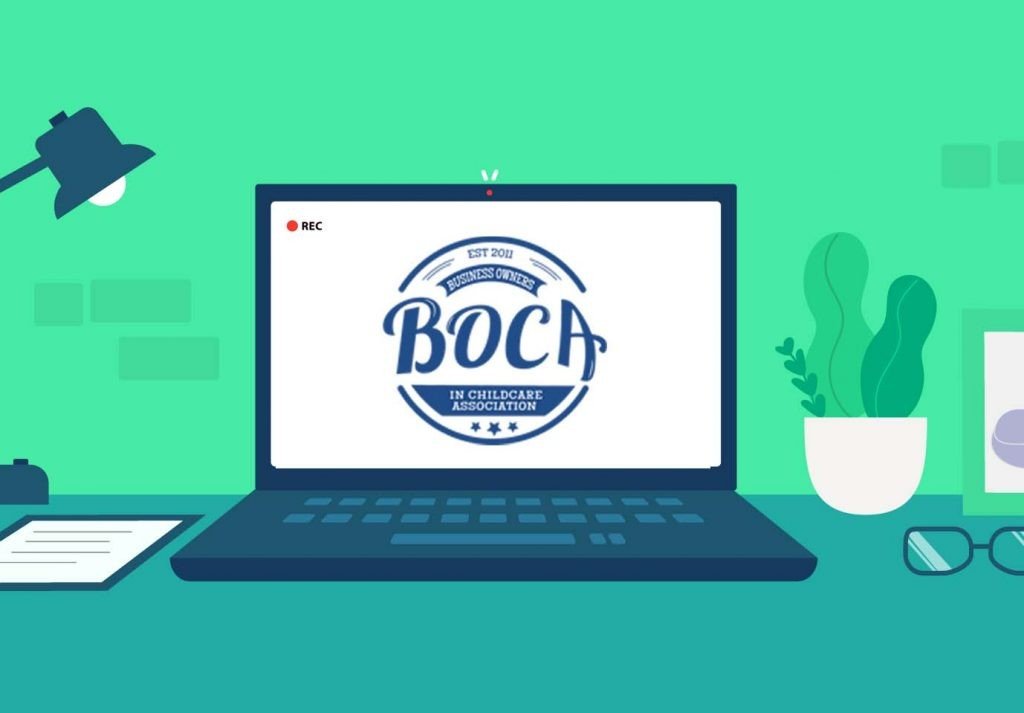 Meeting notes:
The regular meeting of the Childcare Association of BOCA was called to order at 3:35 PM on January 11, 2021 on Go to Webinar by Rebecca Compton.
Nancy Beye President of BOCA open the meeting with vaccinations. When the roll out is to begin. Information can be found on the DOH website https://covid.ri.gov/vaccination
There is a great deal of information here.
It was discussed to contact https://bocari.org/ if you have a nurse consultant or a nurse on site and want them to distribute the vaccination. BOCA is looking into what steps are needed to do this.
We are all looking for the same information, we are all fighting for the same benefits to keep our business going. Being part of the BOCA team as a member can help one another achieve the same goals. Please consider joining today, your membership helps pay for our lobbyist who fights for every childcare provider at the legislative level. We work to help you succeed. Please go to the BOCA website for more information to join at a low-cost membership fee.
Please contact BOCA for legislation and bills you would like us to put forward. Some bills we are going to be looking into are, Accreditation having Bright Stars accept the same as the military accepts. Keeping the state reimbursement at the 4/5 star level and working our way up from there.
Leanne is going to share with BOCA a draft of the recommendations for the 23.5 million COVID relief fund for childcare. These include maintain enhanced rates, increasing rates, compensation for childcare educators and expanding eligibility for CACP families. BOCA will share the draft once they receive it.
There will be another round of PPE for business owners that have under 300 employees. As BOCA receives this information, they will pass it along.
Please tune in on Tuesdays at noon for Lt Governor on Facebook. DOT joins and other officials. You can ask questions in the comments as well.
BOCA will be looking into School age if centers and home childcare will be able to pick up children from different school now that they are back in session, will the capacity increase with center and home base childcare, and Bright stars when will they resume visiting centers and home child care for star ratings to go up.
We are looking for guest to join our bi-monthly meetings. If you know somebody who can share information with us, please let BOCA know.
Email Rebecca @ ribusssinessownersinchildcare@gmail.com
I Approval of Agenda
II. Review of Previous Minutes
III. Consideration of Open Issues
IV. Agenda and Time of Next Meeting
The next meeting will be held on Go to Meeting is to be announced March 15, 2021 at 3:33 PM
The meeting was adjourned at 4:15 PM by Rebecca Compton. Minutes submitted by Tracy Martin-Turgeon
The agenda for the next meeting is as follows:
Presidents welcome remarks
Updates on state and legislation
Guest Speaker TBA
PPE and Grant funding if any available.