The National CACFP Sponsors Association is offering a one-day virtual event for daycare and afterschool providers who may be interested in participating in CACFP but aren't yet.  The event will go over what the CACFP is and why it would be beneficial to participate in it. 
Information about the virtual event:
EARN UP TO 6 HOURS OF CONTINUING EDUCATION
Haven't heard of the Child and Adult Care Food Program? Not getting reimbursement for healthy meals you already serve children in your care during the day or afterschool? Do you already participate and need a refresher on the meal patterns and new ideas for making your menu planning easier?
This one-day powerhouse program is meant for you!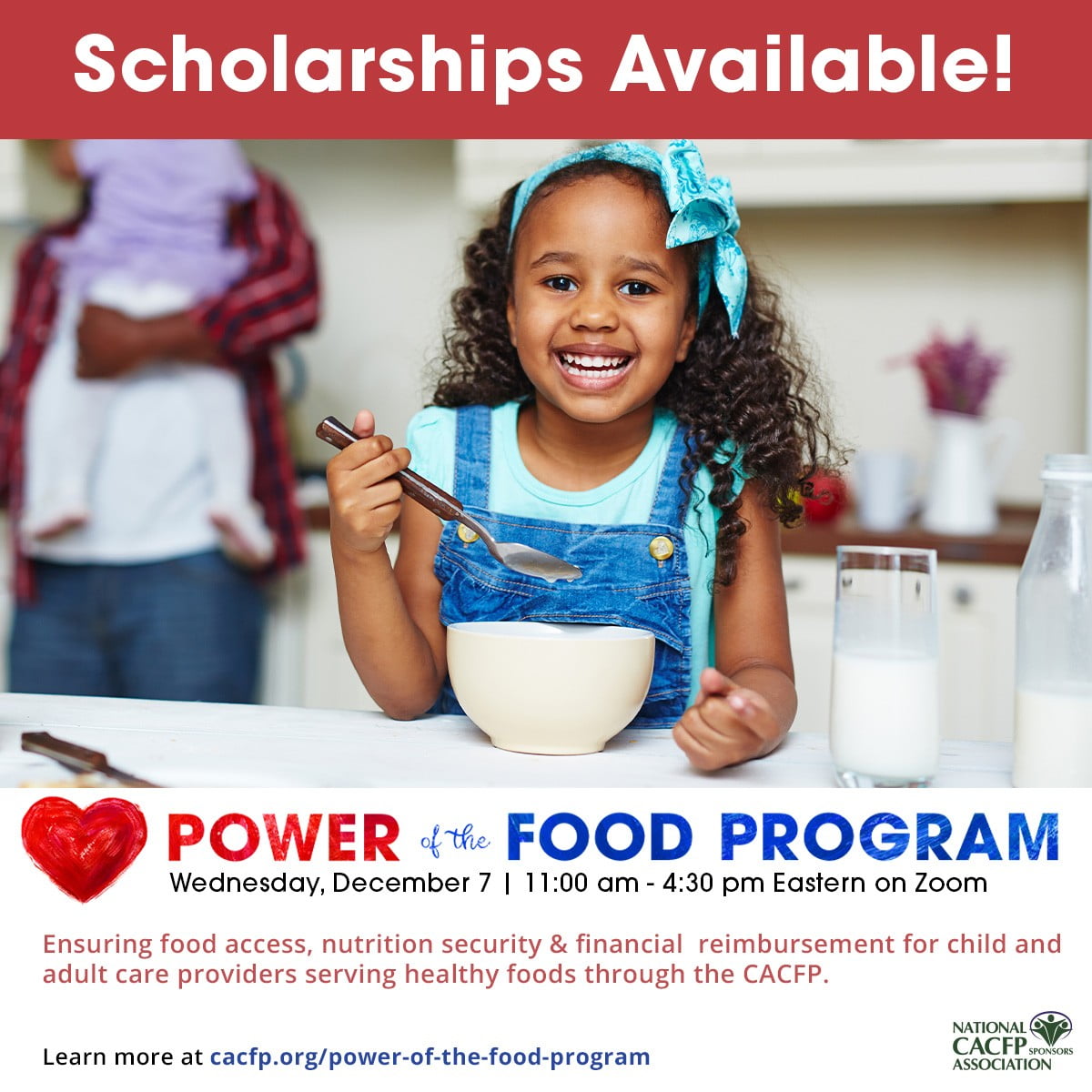 Learn more at cacfp.org/power-of-the-food-program